TYP-01 (Edition of 399)
Regular price

$3,995.00 USD
Sale price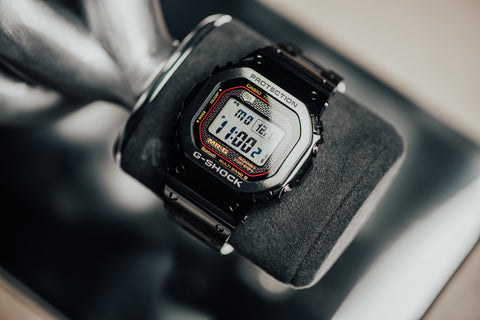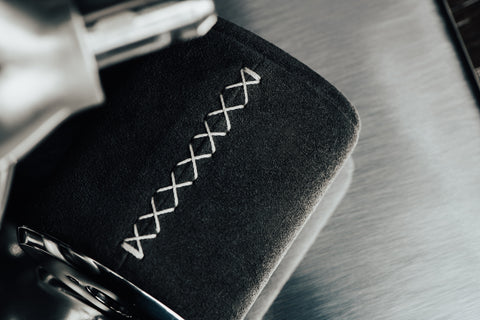 TYP-01
Limited to just 399 units, the TYP-01 isn't a typical watch stand. It isn't subdued or discreet. It doesn't belong in a drawer or a closet. It doesn't fade into the background. It's a beautifully-crafted sculpture inspired by iconic elements of the 911 Carrera RS 2.7.
The TYP-01 isn't a replica of machine parts but a vivid interpretation. It reimagines the equal-length racing exhaust header of the flat-six engine, the ducktail spoiler of the Carrera RS 2.7, and high-end interiors with a new vibrancy. It took more than a year to design and develop.
The TYP-01 isn't only designed to look beautiful but to perform functionally as furniture. After more than a year of researching, prototyping, and usability testing, every dimension of it is instinctively simple to use.
To achieve the sculpture with the materials we envisioned, we had to search beyond traditional manufacturing for advanced methods often reserved for the aerospace industry and the highest-performing racing teams. Every facet, down the hidden titanium screws, are bespoke, designed and commissioned by R Werk.
To guarantee its longevity, The TYP-01 uses only premium materials. These include scratch-resistant Alcantara®, aerospace-grade 7075 aluminum, corrosion-resistant 304 stainless steel, and heat-resistant Grade 5 titanium.
Dimensions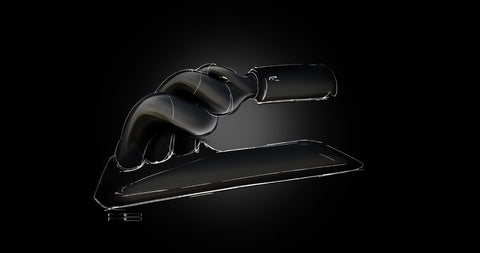 Availability
From start to finish, it takes over 75 hours of effort, expertise, and care to manufacture and assemble each TYP-01 watch stand. Due to the extraordinarily complex manufacturing requirements, only 399 units of the TYP-01 will be produced. Each of these limited edition units is individually serialized.
Orders are shipped from R Werk's facility in Toronto, Canada.
R Werk Promise
R Werk 6-year Warranty
We stand behind the products we design, manufacture, and sell. That's why we offer a 6-year warranty on all R Werk products.

If your R Werk product is no longer functioning as it should, please kindly reach out to R Werk Concierge Team, and we'll be happy to help.

Please kindly include as much information and detail as possible in your request. We'd also appreciate visual aids such as images and/or videos.

If it is determined that your device needs to be returned for repair or additional assessment, we will coordinate with you to have the defective product shipped back to our facility in Toronto, Canada.
30-day Return Policy
We recognize the importance of a customer-friendly return policy. We want to make sure you have plenty of time to fall in love with your new purchase in a comfortable environment before making the commitment.

If you are not satisfied with your purchase, feel free to reach out to R Werk Concierge Team directly and request RMA (Return Merchandise Authorization) within 30 days of the delivery of the order.
Free Expedited Shipping
All orders on R Werk include free Expedited Shipping.
We offer the following shipping methods for everything other than exceptionally large items.
US Orders - 2 to 5 business days, plus processing time.
Canada Orders - 2 to 5 business days, plus processing time.
Rest of the World Orders - 4 to 7 business days, plus processing time.
Please feel free to reach out to R Werk Concierge Team directly and we'd be happy to work with you directly and accommodate any special shipping need you might have. 
All orders are shipped from R Werk's facility in Toronto, Canada 🇨🇦