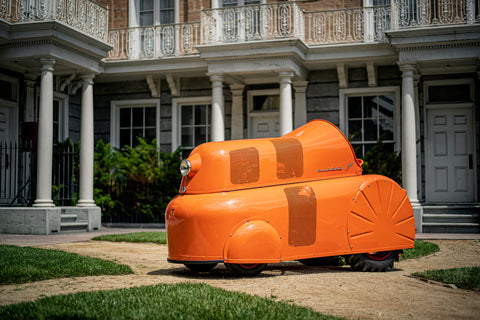 The TYP-01 isn't a long-term storage solution, nor is it meant to replace other storage solutions such as watch boxes or safes. The brainchild of founder Nelson Wu, the TYP-01 is a momentary rest stop from which you can admire your timepiece as you go about your routine.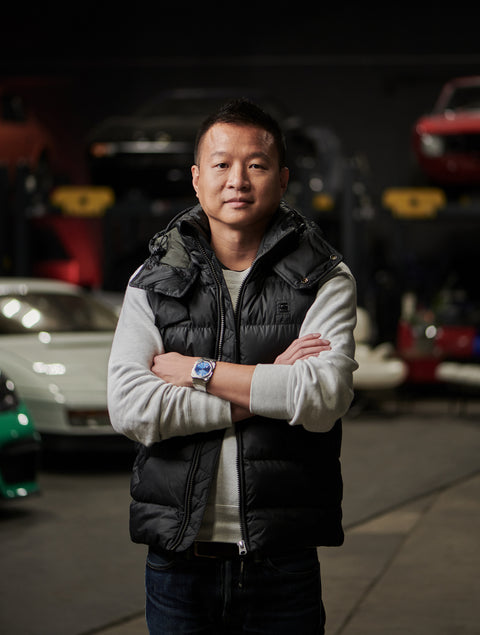 Nelson Wu
Founder, R Werk
Nelson's love of watches began when he was only a toddler and needed to hold a watch with a metal bracelet in order to fall asleep. Since then, he's completed an electrical and computer engineering degree at the University of Toronto and founded multiple notable companies, such as Drop (formerly Massdrop) and Apos Audio, where he's had a hand in designing and developing more than 50 consumer enthusiast products that have sold over a million units. While he's loved cars nearly as long as watches, it was while living in San Francisco that he fell in love with Porsche, particularly the 911. R Werk is his first company that focuses on his love of all things automobiles and timepieces.
"WHEN I LIVED IN SAN FRANCISCO, I WOULD OFTEN WAKE AT DAWN AND DRIVE MY 911 DOWN THROUGH THE CANYONS TO MY FAVORITE COFFEE SHOP IN PESCADERO. I WOULD DRINK MY COFFEE, READ, AND EVERY SO OFTEN GET A THRILLING GLANCE OF MY COMPANION CATCHING SUNLIGHT OUTSIDE, AND SWELL WITH PRIDE. THAT IS THE EXPERIENCE I WANT TO INSTILL IN THE TYP-01."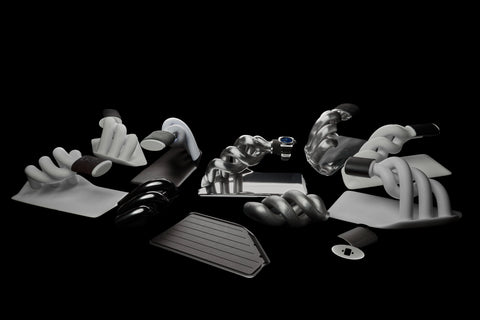 FROM PROTOTYPE TO PERFECTION
The TYP-01 isn't only designed to look beautiful but to perform functionally as furniture. After more than a year of researching, prototyping, and usability testing, every dimension is instinctively simple to use.
"AS AN ENGINEER, I'M FASCINATED BY PRODUCTS THAT PERMEATE CLEAR INTENT. I TOOK INSPIRATION FROM THE 911, WHICH HAS BEEN HONED THROUGH SIX DECADES OF ITERATION, PROVENANCE, AND HISTORY. I WANTED TO INSTILL IN THE TYP-01 THE SENSE THAT IT HAS BEEN RIGOROUSLY TESTED AGAIN AND AGAIN TO THE MOST OPTIMAL FORM FOR ITS INTENDED PURPOSE."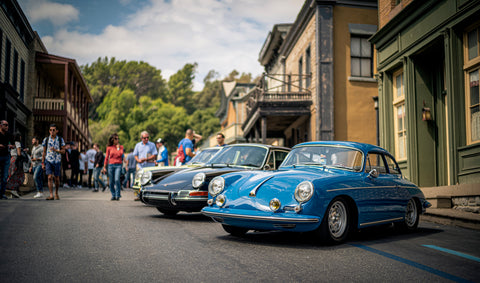 Surface
Positioning
Shape
Weight
Base
Balance
The Alcantara® watchrest surface is grippy enough to hold your watch safe yet gentle enough to never induce wear and tear.
The positioning of the watchrest makes placing and removing your timepiece intuitive and effortless.
The shape of the watchrest is designed to accommodate watches of many different shapes and sizes.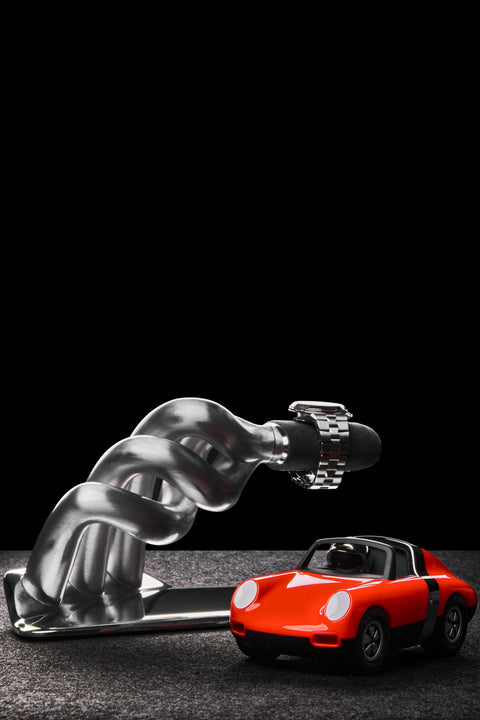 At 1.7 kilograms (3.8 pounds), the TYP-01 has the sturdiness to stay rooted as you use it.
The base, finished in soft yet grippy Alcantara®, holds the TYP-01 in place while retaining the integrity of your surfaces.
Expertly calibrated dimensions place the center of gravity in the bottom middle of the sculpture, ensuring balance and stability.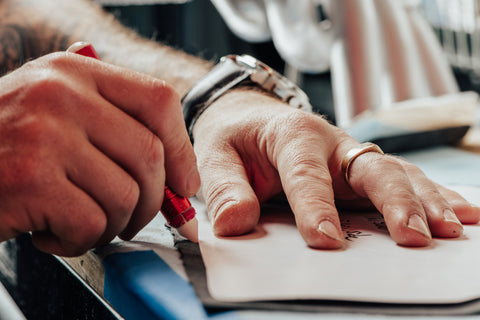 TYP-01 | Craftsmanship
To achieve the sculpture with the materials we envisioned, we had to search beyond traditional manufacturing for advanced methods often reserved for the aerospace industry and the highest-performing racing teams. Every facet, down the hidden titanium screws, are bespoke, designed and commissioned by R Werk.
Learn More