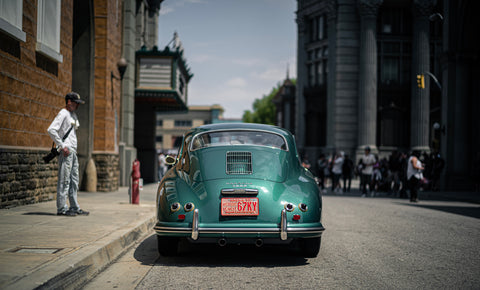 To achieve the sculpture with the materials we envisioned, we had to search beyond traditional manufacturing. We combined bespoke handiwork with advanced machining often reserved for the aerospace industry and the highest-performing racing teams. Every facet, down to the hidden titanium screws, are designed and commissioned by R Werk.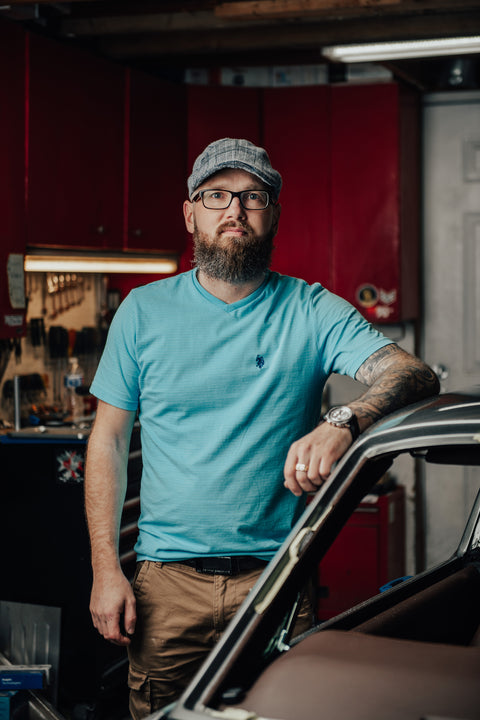 Devin Scott-Scicluna
Master Upholster, Uneek Upholstery
Devin's upholstering career began back in high school when a car he upholstered won best in show at a Carlisle, Pennsylvania car show. Since that time, Devin has worked on concours-winning and historically significant cars, such as a 1957 Ferrari 500 Testarossa Competizione that raced in 24 Hours of Le Mans in period and Carroll Shelby's personal Shelby Cobra. Today, Devin is the owner and master upholsterer for Uneek Upholstery, where he is responsible for taking care of several world-class private collections.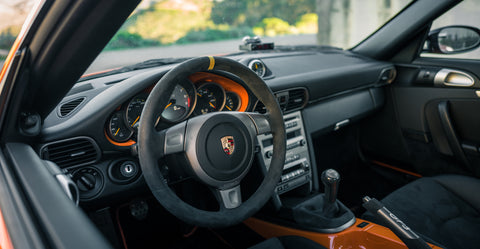 "NELSON REQUESTED A STITCH PATTERN THAT WOULD PAY TRIBUTE TO HIS PORSCHE 911. I CHOSE THE PATTERN FOUND ON THE STEERING WHEEL – A SIMPLE PATTERN, BUT EXTREMELY DIFFICULT TO DO WELL. I BELIEVE THAT ANYONE WHO'S SPENT TIME BEHIND THE WHEEL OF A PORSCHE 911 WILL NOTICE THE STITCH PATTERN ON THE TYP-01 AND FEEL RIGHT AT HOME."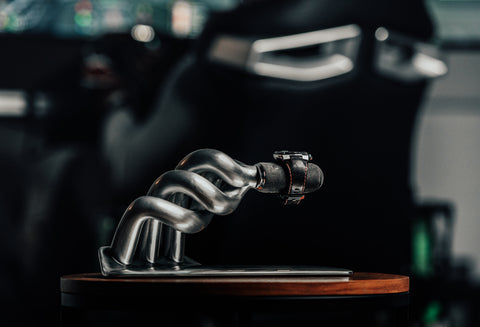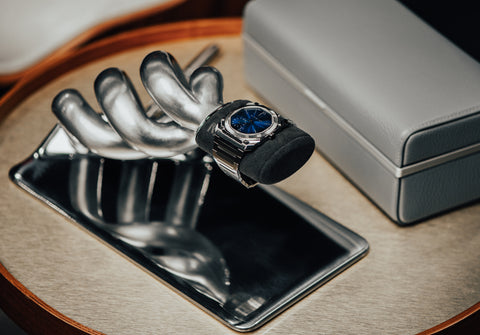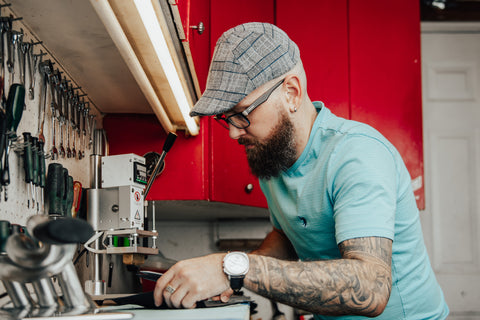 THE LUXURY OF TIME
We fabricate the TYP-01 to the highest standards, no matter the cost or time to produce. From beginning to end, it takes 75 hours to craft a single sculpture, many of which are rejected for not meeting our standards of quality and aesthetics. Needless to say, the finished product is exceptionally special and something we are extremely proud of.
"AS AN UPHOLSTERER, I KNOW THAT MY CONTRIBUTION TO A CAR OR PRODUCT IS OFTEN THE ASPECT THAT PEOPLE WILL HAVE THE MOST ENGAGEMENT WITH. AS SUCH, EVERY DETAIL MATTERS. I LAVISH MY WORK WITH TIME, CARE, AND ATTENTION, ASSURING THAT EVERY STITCH IS EXACT."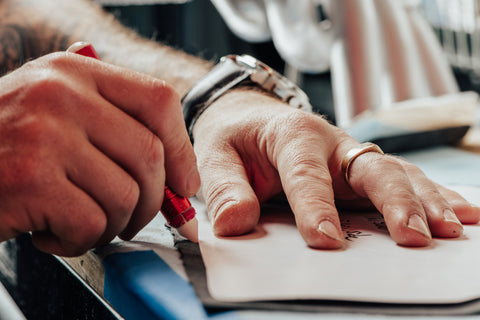 Alcantara®-trimmed baseplate
Hand-embossed logo
Hydroforming the baseplate
5-Axis CNC milling
High mirror polish surface
At Devin's insistence, every cut line of upholstery is hidden for maximum refinement. To achieve this, we introduce an additional piece of steel for the Alcantara® to be wrapped around.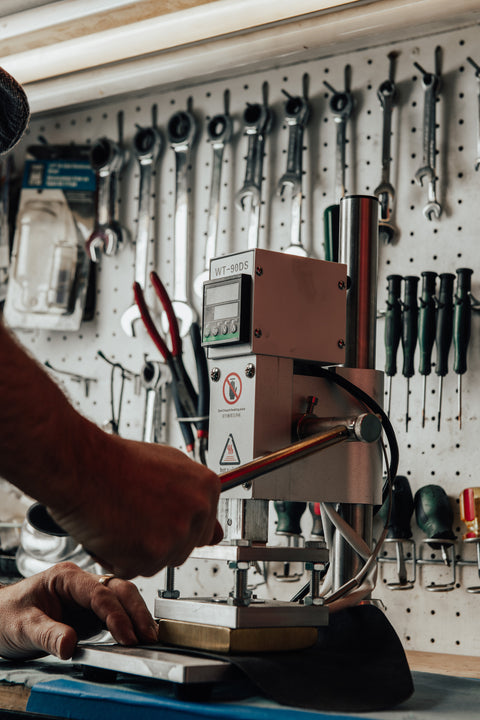 Rather than using a laser engraver, Devin embosses each logo by hand with a custom brass plate in order to create a result with more depth, nuance, and texture.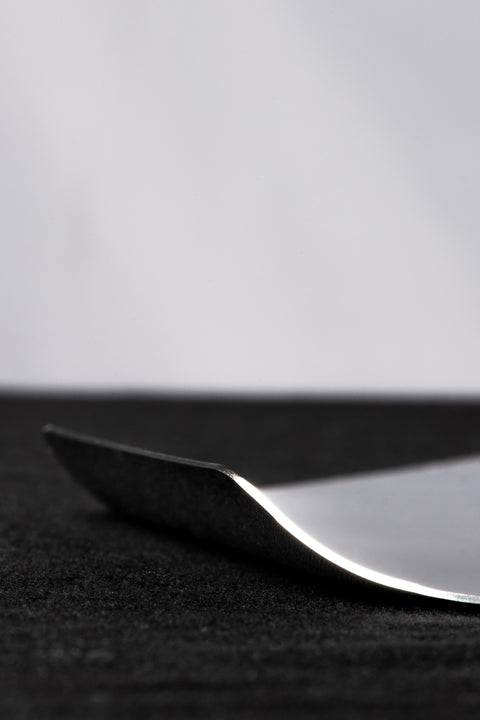 Because of the highly complex curves in the design, the kick shape of the steel baseplate would have been impossible to achieve with traditional metal stamping, so we employ high-precision hydroforming to shape its delicate curve. To avoid deformation, four to five gentler hydro presses are used on each piece of the steel baseplate (rather than one strong one). Despite the complexity and precision of hydroforming, Devin spends up to an hour carefully adjusting each piece by hand and mallet to further fine tune the fitment.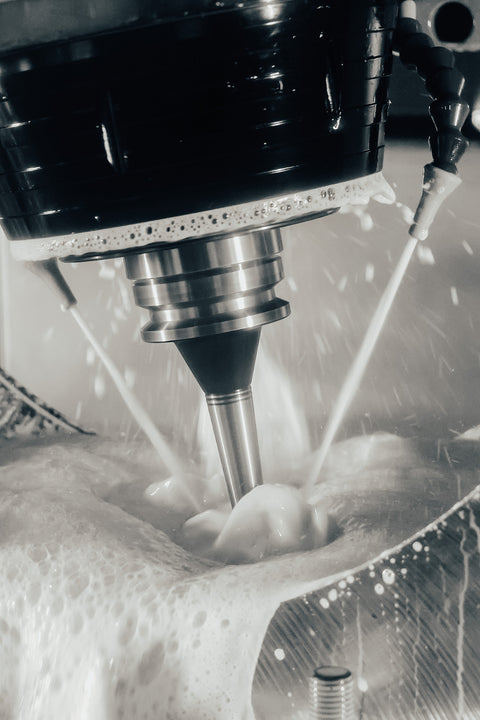 The complex surfaces of the chassis are milled from a solid block of 7075 aluminum through a subtractive manufacturing process with the most advanced 5-axis CNC machines in a process that takes over 18 hours to complete.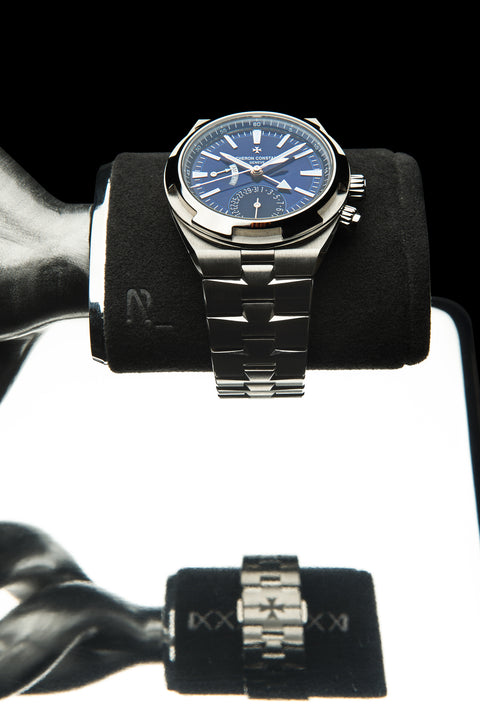 The mirror finish of the chassis isn't achieved by machine but hand-applied through more than six careful hours of craftsmanship.
Direct Metal Laser Sintering (DMLS)
Virgin aluminum powder–every time
One-of-a-kind work of art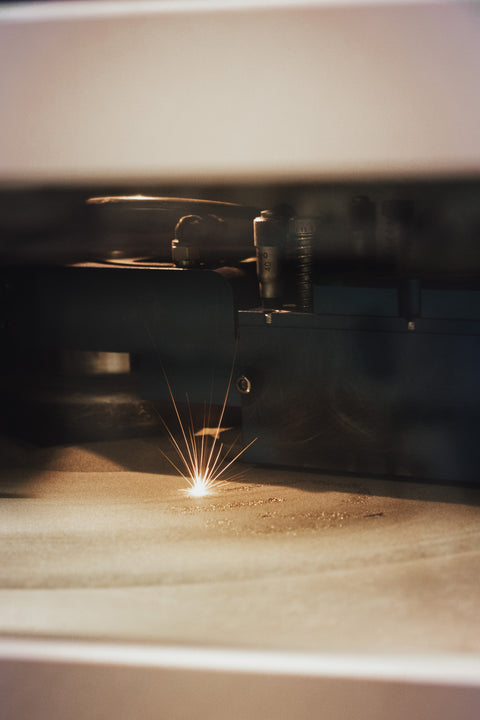 The intricate curves of the metal supporting structure would have required us to fabricate the support column in multiple pieces had we used traditional machining methods. Instead, we chose additive manufacturing in order to create the column as a single piece. The Direct Metal Laser Sintering (DMLS) additive manufacturing process sinters together over 7,000 layers of aluminum powder over a period of 20 hours.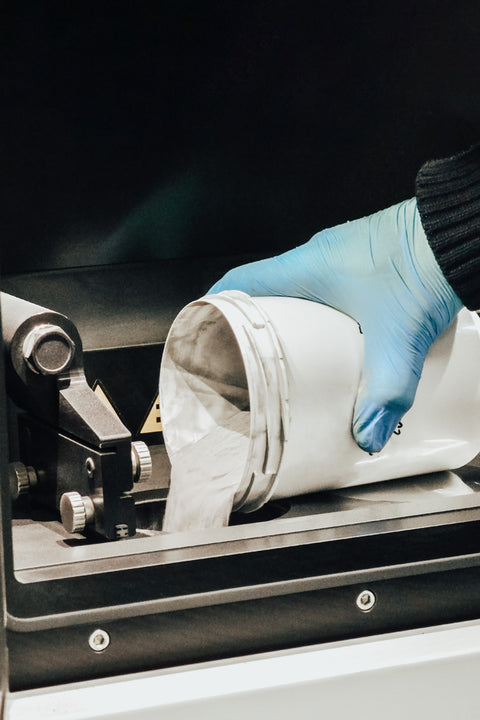 Typically, the Direct Metal Laser Sintering (DMLS) additive manufacturing process uses merely 10% of the aluminum powder per batch, with the remaining 90% harvested for future batches. However, aluminum powder oxidizes over time, creating very slight variations in color that become apparent as powders from different batches are mixed together. While this discoloration is entirely aesthetic, the impurity in appearance does not meet our standards for the TYP-01. For this reason, we only use virgin aluminum powder.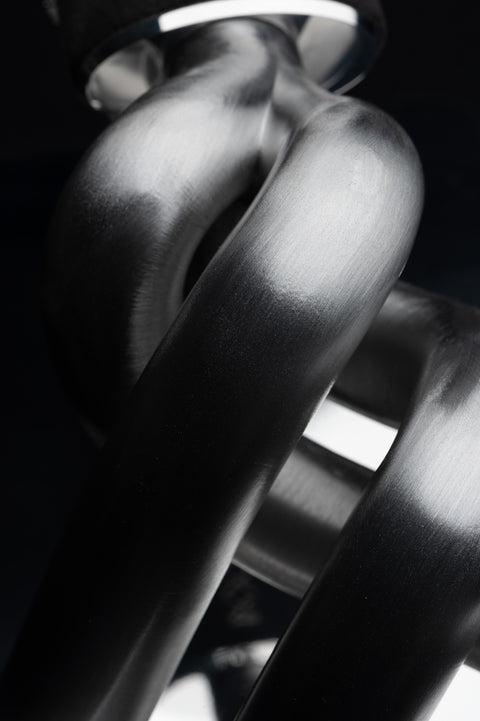 The curves of the support column are too tight for traditional hand tools. Therefore, each support column is hand-polished by an artisan with more than four decades of experience in restoring antique bronze sculptures. Using an exceedingly gentle approach, he spends six hours brush-finishing each support column, making each piece a one-of-a-kind work of art.
Hand upholstering
Full metal core
Titanium fasteners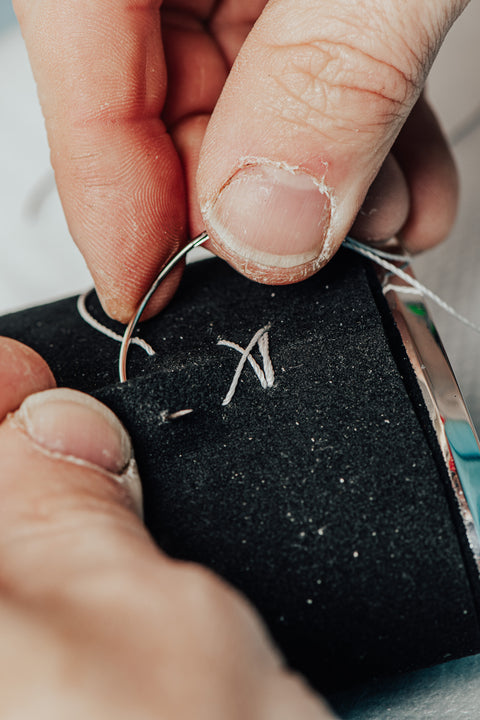 Over the course of an hour and a half, the watchrest is upholstered in Alcantara® by Devin and stitched with the same pattern as the 911 steering wheel.
The metal core of the watchrest is made of 7075 aluminum and subtractively fabricated with 3-axis CNC machines over a period of five hours.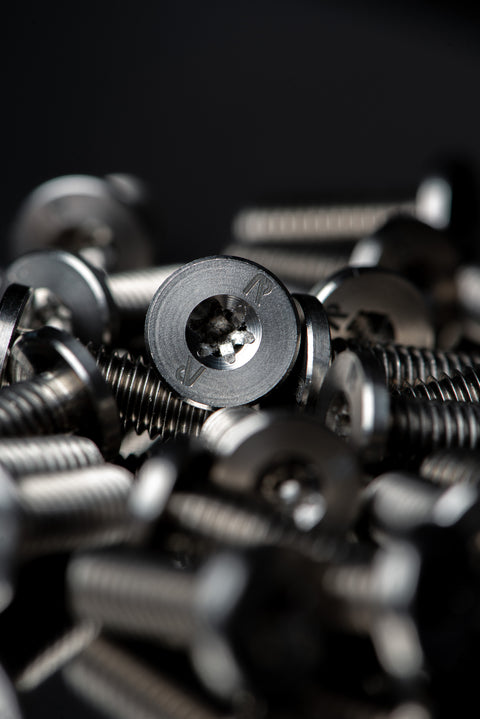 The fasteners are made of Grade 5 titanium, a grade often used in Formula 1 racing cars and high-end timepieces. Commissioned and manufactured by R Werk, they are hand-finished and laser engraved with the R Werk logo. In order for the TYP-01 to appear as a singular monolithic sculpture, all seven of its fasteners are discreetly hidden.
TYP-01 | Materials
To guarantee its longevity, The TYP-01 uses only premium materials. These include scratch-resistant Alcantara®, aerospace-grade 7075 aluminum, corrosion-resistant 304 stainless steel, and heat-resistant Grade 5 titanium.
Learn more