The TYP-01 is an heirloom. Crafted with materials that resist signs of aging, it will not rust, crack, or deteriorate through natural processes. Like a canvas receives paint, it receives your touch, metal-on-metal etches, and impressions in the Alcantara®. While all of these can be removed or restored, the TYP-01 patina tells your story and expresses your love of timepieces and automobiles.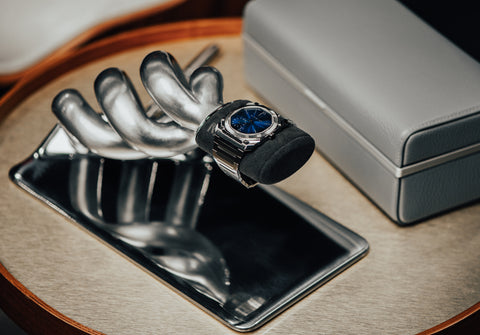 ON THE SHOULDERS OF GIANTS
The TYP-01 is composed of cutting-edge and legendary materials that have enabled some of humanity's greatest achievements like landing on the moon and flying beyond Mach 3. Our goal was to create an everlasting product instilled with the spirit of machines and pioneers that have propelled us beyond our horizons.
Fire-resistant Alcantara®
Aerospace-grade 7075 aluminum
Heat-resistant Grade 5 titanium 
Corrosion-resistant 304 stainless steel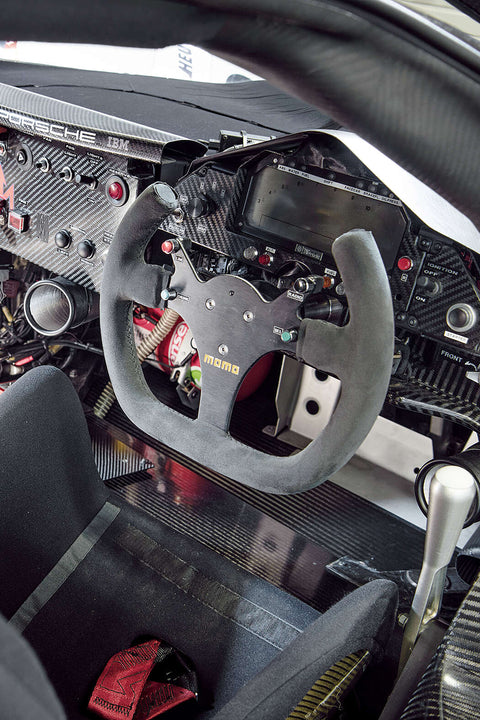 Alcantara® is a fire-resistant, high-friction, and synthetic material that has been a key component of top-level racing vehicles for decades. In fact, the Porsche 911 GT1 that won the 24 Hours of Lemans in '98 did so in part because of its use of this wonderful leather alternative.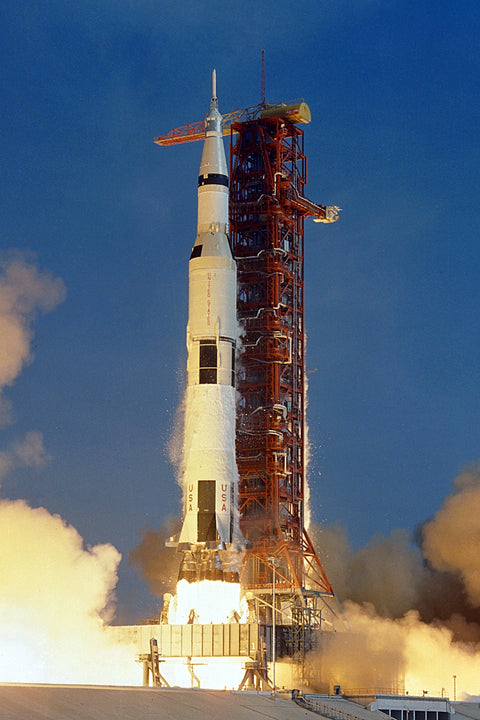 The small step that put Neil Armstrong on the moon wouldn't have been possible without 7075 aluminum. Classified as an ultra-high strength aluminum alloy, its phenomenal ductility, strength, and resistance to fatigue allow it to withstand the immense stresses generated during liftoff, space travel, re-entry, and landing.
Holding the record for the fastest air-breathing manned aircraft for almost 50 years, the Lockheed SR-71 "Blackbird" can travel beyond Mach 3. This wouldn't be possible without Grade 5 titanium. Making up 93% of the aircraft's structure, titanium allows it to withstand the incredible heat of sustained flight at supersonic speed.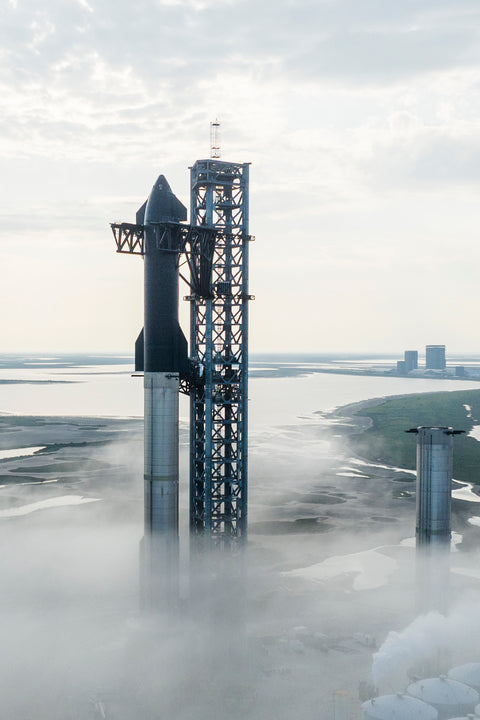 WIth more than twice the thrust of the Saturn V rocket that took us to the moon, the SpaceX Starship is the tallest and most powerful spacecraft ever built and the first capable of total reusability—and it's all thanks to 304 stainless steel. Not only dense and strong, this exceptional material withstands both cryogenic temperatures and the tremendous heat of re-entry, making it reusable mission after mission—an ability the Saturn V didn't possess.
TYP-01 | Design
The TYP-01 isn't a replica of machine parts but a vivid interpretation. It reimagines the equal-length racing exhaust header of the flat-six engine, the ducktail spoiler of the Carrera RS 2.7, and high-end interiors with a new vibrancy. It took more than a year to design and develop.
Learn More