TYP-01 | Tailor-Made Watchrests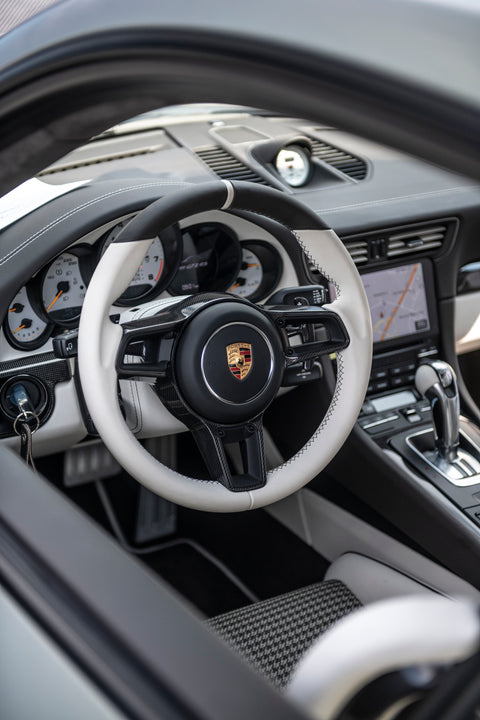 Passion. Personalized.
We invite you to collaborate in the art of customization, as we offer the opportunity to hand-select the fabric that adorns your TYP-01 watchrest, transforming it into a unique expression of your passion and personality. Under the skilled hands of Devin, our master upholsterer, each Tailor-Made Watchrest is meticulously crafted to perfection. 
The Tailor-Made Watchrest is not only an extension of your style but also a symbol of the unique bond between you, your timepiece, and the automotive world. Discover the beauty of bespoke craftsmanship, and let your watchrest tell your story.
Dark Gray Alcantara® (Standard TYP-01) 
Capturing the same shade of dark gray found in Porsche 911 GT cars, Alcantara® is a fire-resistant and high-friction material that has long adorned the interiors of elite racing machines.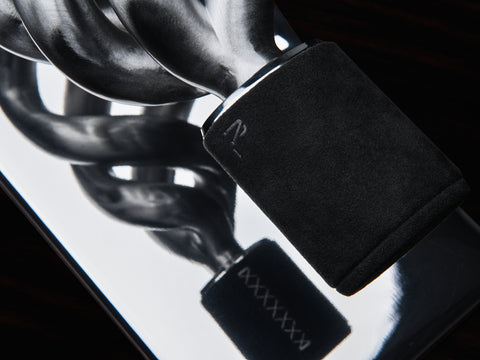 With its superior grip properties, it embraces your timepiece for a secure and elegant display befitting an horological treasure.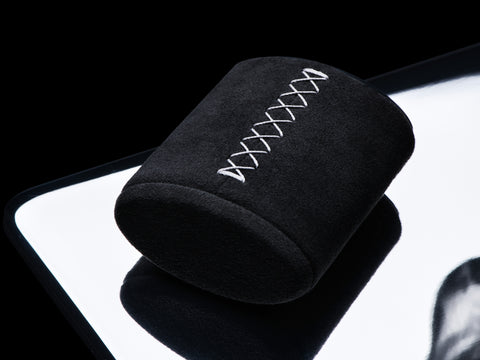 An ideal material for showcasing your timepiece, Alcantara® offers both functionality and a high-end aesthetic.
300SL Tartan (Green)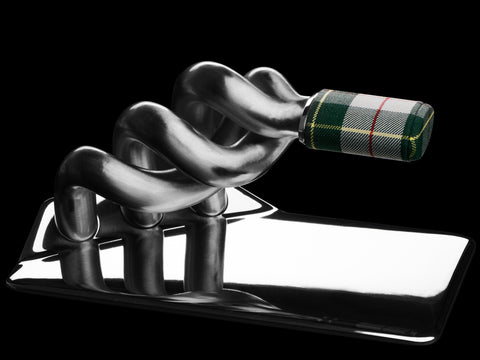 This timeless pattern originates from the Mercedes-Benz 300 SL "Gullwing" that forever changed automotive history.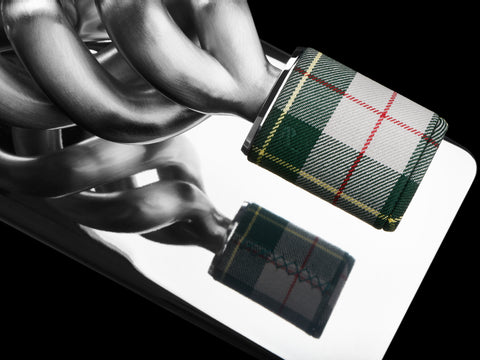 We source our tartan fabric directly from Mercedes-Benz Classic, ensuring its authenticity to the 100% high-grade wool fabric used in period.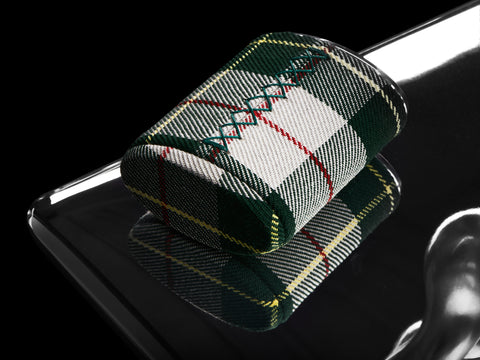 By using historically accurate tartan fabric, we aim to pay homage to the legacy of one of the most beautiful cars in automobile history.
Porsche Anniversary Houndstooth
The Porsche Anniversary Houndstooth variant celebrates the iconic houndstooth fabric design, which is an iconic pattern in the world of Porsche, gracing the interiors of their legendary models.
We've updated this captivating pattern by providing thicker threads, creating a more pronounced texture that adds depth and character to your watchrest.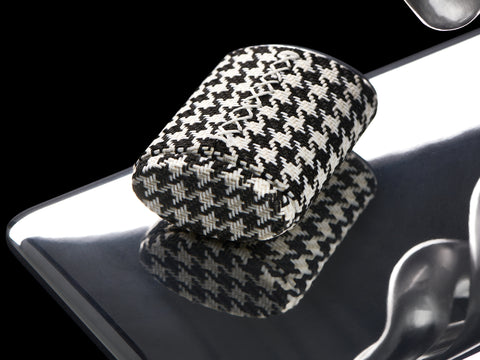 Carefully crafted with attention to detail, the Porsche Anniversary Houndstooth watchrest not only embraces your timepiece with style but also connects you to a storied automotive legacy.
Deep Red Alcantara®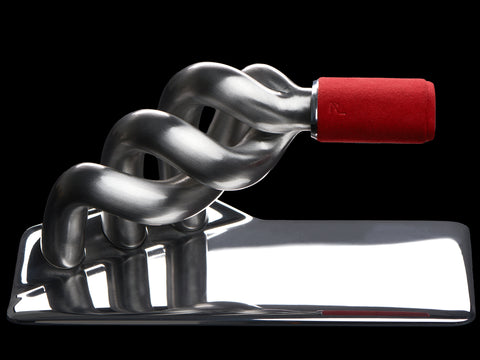 Style and performance converge in the Deep Red Alcantara® variant based on the iconic interiors of the Porsche 911 GT2 RS (Typ 991).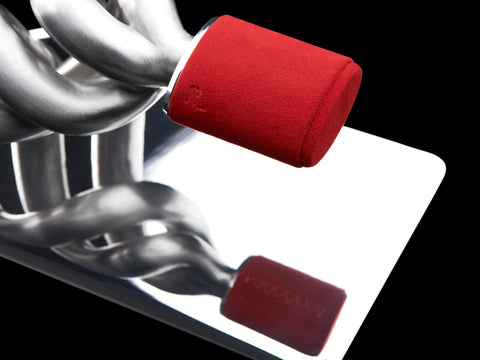 This celebrated Porsche model, renowned for smashing the Nurburgring lap time record, has become the unicorn among Porsche enthusiasts.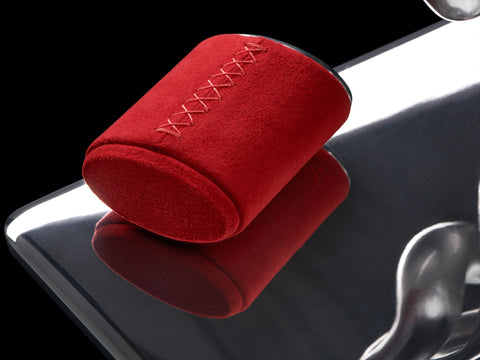 This striking color not only adds vitality to your watchrest but also represents a shared appreciation for this acclaimed record-setting 911.
Rolls Royce Turchese Leather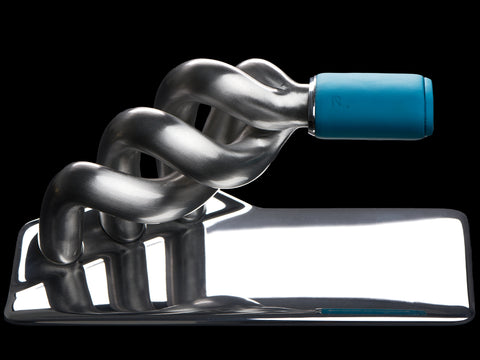 Experience the marriage of tradition and innovation with the Rolls-Royce Turchese Leather, the same exquisite color showcased in the Rolls-Royce Ghost Black Badge press launch vehicle.
As an integral component of the Post Opulence design language, the Turchese Leather exemplifies Rolls-Royce's dedication to precision, attention to detail, and the use of the finest materials.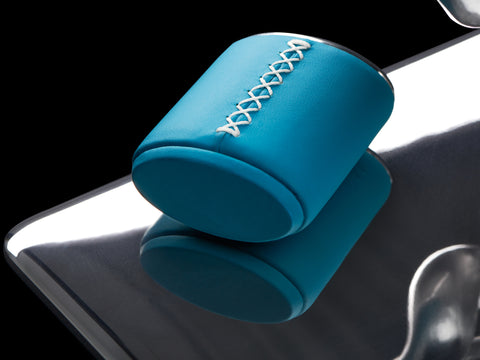 This carefully chosen shade of Turchese represents the fusion of the brand's heritage with forward-thinking design principles, creating a blend of past, present, and future.
Ruf Bergmeister Pepita
Paying homage to the Ruf Bergmesiter, a car inspired by the Porsche 909 Bergspyder, this variant showcases the iconic Porsche Pepita pattern with a touch of green.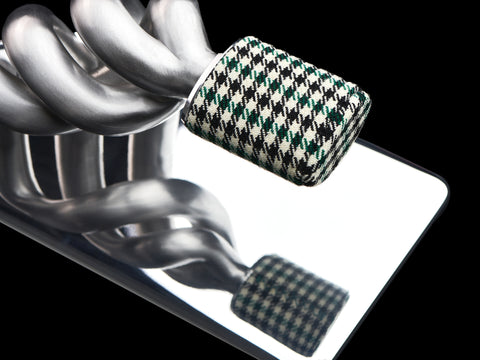 Crafted with the same dedication to quality and precision as the Ruf Bergmeister, this variant brings together the exhilarating world of competitive hillcombing and the elegance of timepiece design.
The Ruf Bergmeister Pepita is a celebration of automotive history, capturing both the spirit of the original Bergspyder and the innovative touches that characterize the Ruf brand.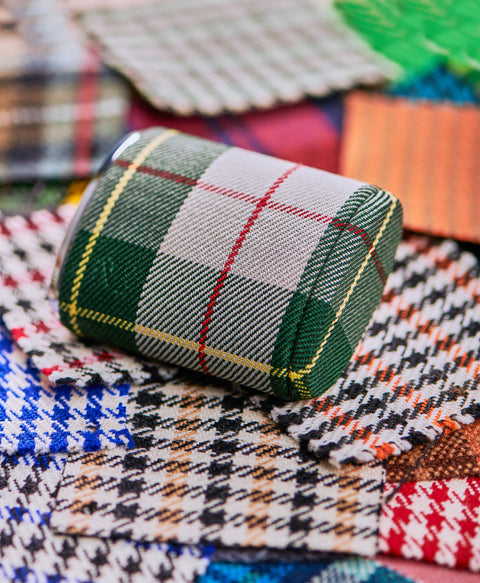 Request a Custom Fabric or Thread
While our curated selection will expand over time, we welcome you to chat with us if you wish for a pattern, color, material (such as leather), or thread we don't yet provide. We're also able to match your watchrest to the interior of any car, such as an historic favorite or your personal vehicle. We're available through email, phone, or in person. Please feel free to reach out, and we'll be happy to continue the conversation with you directly.
Contact Us